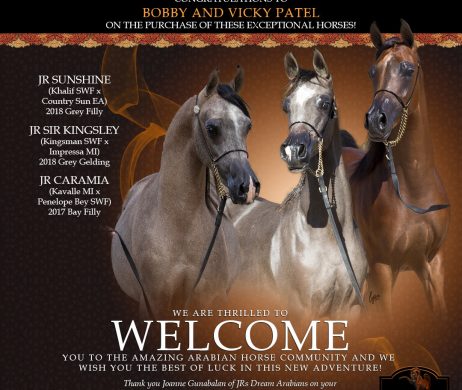 Congratulations to Bobby and Vicky Patel on the purchase of these exceptional horses!
JR SUNSHINE
(Khalif SWF x Country Sun EA) 2018 Grey Filly
JR SIR KINGSLEY
(Kingsman SWF x Impressa MI) 2018 Grey Gelding
JR CARAMIA
(Kavalle MI x Penelope Bey SWF) 2017 Bay Filly
We are thrilled to Welcome you to the amazing Arabian horse community and we wish you the best of luck in this new adventure! Thank you Joanne Gunabalan of JRs Dream Arabians on your continuous support and to make this possible!